Visit from Janina Nakladal, Celonis
19.06.2018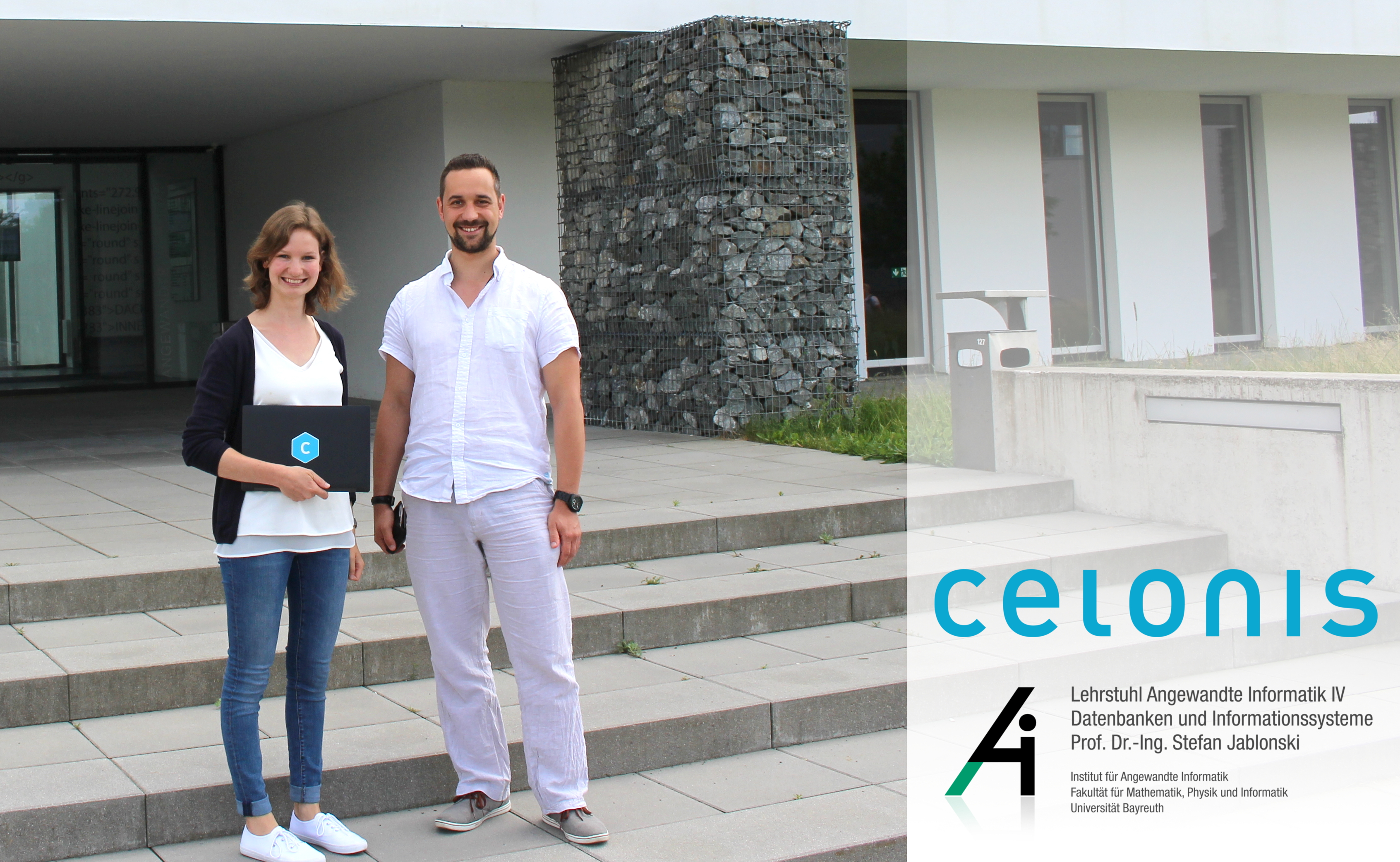 Today we got visited from Janina Nakladal, Academic Alliance Manager from Celonis SE.
Celonis is world market leader in process mining and their software solution enables companies to analyze the ongoing business processes. Big players like Siemens use Celonis to visualize their internal processes and detect bottlenecks, solve conformance issues and hence optimize the business by saving time and costs.
The talk was driven by evaluating a possible cooparation between Celonis and our Chair. This comprises practical student projects, theis topics or research projects. Celonis SE's business plan of process mining is quite in accordance with the research field at AI4. Therefore, it can be a valuable enrichment for both partners: Celonis can provide real-life process data as well as open requirements directly from the market which can be tackled by our students or reseach assistants.
After indicating the conditions and requirements, both sides currently check a possible cooperation and remain in close exchange.